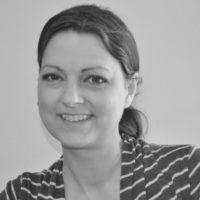 Featured Patient Story
I live in Toronto, Ontario and have AL amyloidosis with multiple organ involvement.
I am currently in a clinical trial and I'm happy to say that I'm doing well. I am one of only 260 people worldwide receiving this treatment; which I believe has given me my life back. I want my story to bring some much needed awareness to this horrible disease, and hope to those who are newly diagnosed.
read more
Latest News Story Headlines
Calendar & Upcoming Events
Support Group Meeting - New York
The Weill Cornell Medicine Center holds free amyloidosis support group meetings virtually every month.  These groups are led by a medical oncology
Sign Up for the Latest Updates
Get news from Amyloidosis Foundation
in your inbox
By submitting this form, you are consenting to receive marketing emails from : Amyloidosis Foundation, 7151 N. Main St., Suite 2, Clarkston, MI, 48346, US, https://www.amyloidosis.org. You can revoke your consent to receive emails at any time by using SafeUnsubscribe© link, found at the bottom of every email. Emails are serviced by Constant Contract.