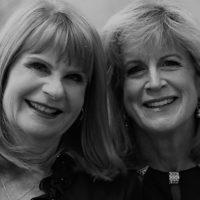 Featured Patient Story
Carolyn Foulston
Carolyn Foulston's Video Message to Physicians
The Cardiac Amyloidosis Program at Brigham and Women's Hospital's (BWH) research patient, seen by Sharmila Dorbala, MD, FASNC, with AL amyloidosis and cardiac involvement discusses diagnosis and treatment.
View video here
read more
Latest News Story Headlines
Calendar & Upcoming Events
Support Group Meeting - New York
The Weill Cornell Medicine Center holds free amyloidosis support group meetings virtually every month.  These groups are led by a medical oncology
Sign Up for the Latest Updates
Get news from Amyloidosis Foundation
in your inbox
By submitting this form, you are consenting to receive marketing emails from : Amyloidosis Foundation, 7151 N. Main St., Suite 2, Clarkston, MI, 48346, US, https://www.amyloidosis.org. You can revoke your consent to receive emails at any time by using SafeUnsubscribe© link, found at the bottom of every email. Emails are serviced by Constant Contract.