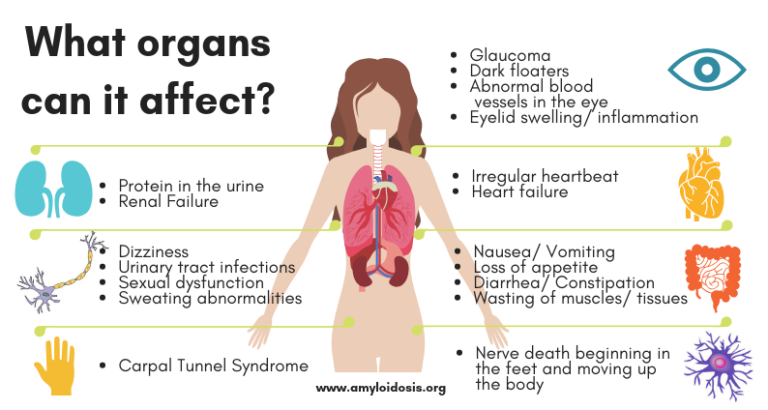 Hereditary amyloidosis is one type of the systemic amyloidosis diseases that are caused by inheriting a gene mutation. That genetic mutation then produces an amyloid protein that forms into an abnormal shape. These abnormal "misfolded" amyloid proteins can be deposited and cluster in the body's nerves and other organs and once they build up, this may affect and harm tissue and/or organ function. Even though you are born with a gene mutation, normally the harmful deposits don't occur until adulthood. Although all the types of the hereditary amyloidosis can cause serious complications, there are some carriers of this genetic mutation that may not show symptoms of the disease at all. Others may have a few, more minor, health issues.
There are 2 main classifications of hereditary amyloidosis diseases: ATTR and Non-TTR.
However, it is further complicated by the fact that there are approximately 136 different genetic variations in ATTR, and at least 60 genetic variations in Non-TTR hereditary amyloidosis diseases. It is possible that more may be discovered as research continues. Each family with a certain hereditary form of amyloidosis has its own pattern of organ involvement, approximate age of onset and associated symptoms.
Typically, families know when they have a hereditary form of amyloidosis because of similar symptoms and causes of illness among blood relatives, so family history is a key indicator.