Against All Odds
Dr. Leslie Schumacher-McKee
My name is Dr. Leslie Schumacher-McKee and I am 39 years old. After the birth of my second son 3 ½ years ago, I started experiencing increased bruising, muscle (particularly calf) pain, abdominal pain, and lethargy. In August of 2011, after 5 months of numerous appointments with multiple doctors and physical therapy (mostly attributing my symptoms to being a working mom with a 7 year old and a nursing baby), I received a phone call that forever changed my life; I was in kidney failure! It was shortly determined through kidney and bone marrow biopsies that I had AL Amyloidosis (sometimes referred to as Primary Amyloidosis).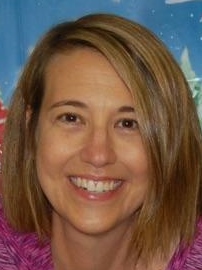 Originally, my parents took me to the Amyloid Clinic at Boston University. Then, I was directed by Charlotte Haffner (leader of the local amyloidosis support group) to the "new" VAMP – Vanderbilt Amyloidosis Multidisciplinary Program – just 25 miles away. I underwent multiple rounds of chemo and was placed on dialysis before I was approved for stem cell transplant in March of 2012. Already in kidney failure, the stem cell transplant proceeded to throw my body into liver failure. I became bedridden and ended up "going out of my mind" due to the toxins building up, which was a secondary symptom to my multiple organ failures. My situation was further complicated by a rare, clotting Factor X deficiency secondary to the amyloid, which lead to multiple near-death bleeding episodes. I was given less than a 5% chance of making it. My parents and husband took turns staying with me night and day. Family, friends, church, and neighbors rallied to provide prayers, care, support, and food.
After 2 ½ months in the hospital and a nearby apartment, I finally came home but continued with almost daily visits to Vanderbilt. I wish I could say it was smooth sailing from there, but pneumonia, fevers of unknown origins, and depression hit in the following months.
Then I hit another major, unforeseen setback. After months of increasing back pain, it was determined that I had multiple vertebral fractures that were pressing into my spinal cord. This time I had to have 2 spinal surgeries with 12 screws and 2 rods that lead me into more fevers and ammonia toxicity. After another 36 days in the hospital, I had to learn to walk again. However, my bones were so weak that I fractured my left knee, both feet, as well as both pelvises. Again, the odds felt insurmountable, but God and my loved ones decided it was still not my time to go.
On October 1, 2013 (and against all odds), my brother Stephen donated his kidney "Lefty" to me, and I slowly began my recovery process, with minor setbacks. Today, I am at my one-year anniversary with "Lefty" and I am leading a wonderful life. Although I will never be back to my "old normal self," I am stronger physically, emotionally, and spiritually.
My husband started a charity called "Present Troubles Racing" to support amyloidosis programs as well as stem cell patients. He and I also organize an event each year, the "Hills & Hollers" Fundraiser for Amyloidosis Awareness, Patient Support and Research, which is a Half Marathon & 5K in Burwood, TN.
I cherish time with my family and friends in a whole new way. My journey has been difficult, but I strive daily to be a better person while raising awareness of, and supporting patients with, amyloidosis and organ transplants.